Ottawa REALTORS® Supporting Local Shelter-Related Charities
We are thrilled to announce that OREB's 2023 Annual Charity Golf Tournament is on June 8 at the Canadian Golf & Country Club in Ashton. Proceeds raised will be donated to the REALTORS Care® Foundation in support of shelter-related charities in the Ottawa area.

Sponsorship of this worthy cause comes in many different forms. Whether sponsoring the cocktails prior to dinner, the golf carts, skills competitions or the holes, there are many options for business to get involved.
What's in it For You?
You will receive direct promotion to our over 3900 Members! For an example, our Hole Sponsorship costs $500 + HST and sponsors will receive promotion to our Members through our bi-weekly e-newsletter, on our Members-only website, as well as on oreb.ca (our public-facing website). They will also have their business name featured on signage at the hole and acknowledgment during the dinner and awards ceremony.
Also Accepting Prize Donations
Alternatively, or in tandem, we are also accepting gifts in kind for our swag bags (i.e. water bottles, t-shirts, etc.) and donations in the form of raffle prizes. Previous raffle prizes have included: gift certificates for legal services, home staging or inspections, and even a spa day!
Want to Become a Sponsor?
Would your business like to support this event? Please review the sponsorship options below and click the "Sponsor Now" button below to fill out our sponsorship form. If you have any questions regarding this sponsorship opportunity, email golf@oreb.ca.

---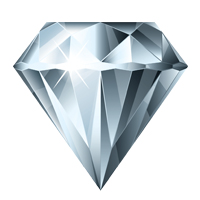 Diamond Sponsor $3,000 + HST - Sponsored
As the Diamond Sponsor, your organization will receive special recognition during the entire event. You will have your company's name and logo prominently displayed at the dinner, at the Registration table and in any marketing materials both pre- and post-event. You will also receive a complimentary booth at our Annual Trade Show and finally, you'll be entitled to include a foursome in the event. (Price includes foursome)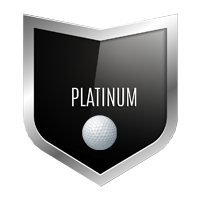 Platinum Sponsor $2,500 + HST - Sponsored
As the Platinum Sponsor, your organization will receive special recognition during the entire event. You will have your company's name prominently displayed at the dinner and in any marketing materials both pre- and post-event. Finally, with your paid sponsorship, you'll be entitled to include a foursome in the event. (Price includes foursome)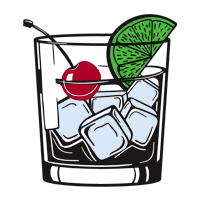 Cocktail Sponsor $2,500 + HST - Available
As the Cocktail Sponsor, your organization will receive special recognition during the evening's festivities with prominently displayed signage and be included in any pre- and post-event marketing materials.
(Option to have 4 golfers at a cost of $150+HST/p/p if registered before May 5th)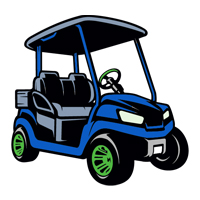 Cart Sponsor $1,000 + HST - Sponsored
As a cart sponsor your Company's name will appear on half of the golf carts used by the participants on the course that day. You will receive acknowledgement in the evening's slide show as well as any pre- and post-event marketing materials.
(Option to have 4 golfers at a cost of $150+HST/p/p if registered before May 5th)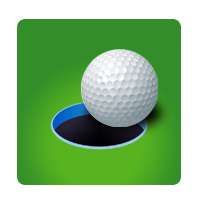 Hole Sponsor $500 + HST - Sponsored
As a hole sponsor, you will be featured on signage at a hole and receive acknowledgement in the evening's slide show as well as any pre- and post-event marketing materials.
(Option to have 4 golfers at a cost of $150+HST/p/p if registered before May 5th)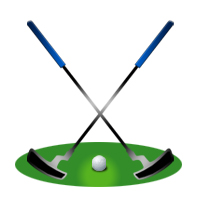 Putting Contest Sponsor $500 + HST - Sponsored
As the putting contest sponsor, you will be featured on signage at the Putting Green and receive acknowledgement in the evening's slide show as well as any pre- and post-event marketing materials. The Sponsor will supervise the putting contest.
(Option to have 4 golfers at a cost of $150+HST/p/p if registered before May 5th)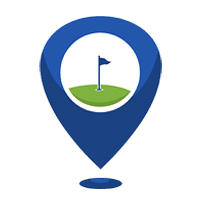 Closest to the Pin Sponsor $500 + HST - Sponsored
As a closest-to-the-pin sponsor, you will receive recognition during the event via signage on the hole and in the evening's slide show as well as any pre- and post-event marketing materials.
(Option to have 4 golfers at a cost of $150+HST/p/p if registered before May 5th)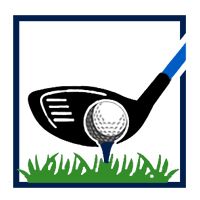 Longest Drive Sponsor $500 + HST - Sponsored
As a longest drive sponsor, you will receive recognition during the event via signage on the hole and in the evening's slide show as well as any pre- and post-event marketing materials.
(Option to have 4 golfers at a cost of $150+HST/p/p if registered before May 5th)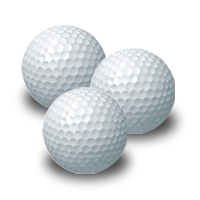 Sleeve of Balls $500 + HST - Sponsored
Receives recognition in the evening's slide show as well as any pre- and post-event marketing materials.
(Option to have 4 golfers at a cost of $150+HST/p/p if registered before May 5th)
---
Ottawa Real Estate Board HST # 104430830