Ottawa Real Estate Board Announces New President for 2019
December 12, 2018
OTTAWA – On December 6, 2018, Members of the Ottawa Real Estate Board (OREB) elected a new Board of Directors for the upcoming year. The Ottawa Real Estate Board is the city's largest trade association with over 3,000 sales representatives and brokers in the Ottawa area.
 The new Board will be comprised of 2019 President Dwight Delahunt, Past President Ralph Shaw, President-Elect Deborah Burgoyne, and Vice President Dominique Milne. Joining them are Directors Ken Dekker, Mitch Gauzas, Paolo Farago, Tim Lee, Andrew Ouellette, Peter Sardelis, Anne Scharf, Penny Torontow, and Debra Wright.
"It's an honour and a privilege to represent our 3,086 Members who work hard each and every day to fulfill the dreams and wishes of their home buyers, sellers and business owners," states Dwight Delahunt. "Moreover, REALTORS® are very involved within the community and are giving back in record numbers to make Ottawa and its surrounding areas a better place to live," he adds.
New President, Dwight Delahunt, has been a Member of the Ottawa Real Estate Board for over 30 years and has served on numerous task forces and committees since 1991, including the Professional Standards Committee, the Governance Committee, the Arbitration Committee and many others. Dwight was first elected to the Board of Directors in 2015 and has served as a Director for four years as well as Vice President in 2016 and President-Elect in 2017.
"We are concerned about the federal government's broad-brush approach to correcting certain limited markets and believe real estate should be assessed at a regional level," Delahunt maintains. "We will work hard with our counterparts at the Ontario Real Estate Association and the Canadian Real Estate Association to ensure this happens for the betterment of our local residents."
"Having a place to call home is still an important goal for most people, including the next generation. Home ownership should not just be a dream – but a reality," he concludes.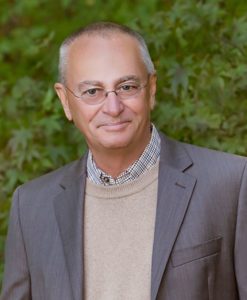 2019 Ottawa Real Estate Board President, Dwight Delahunt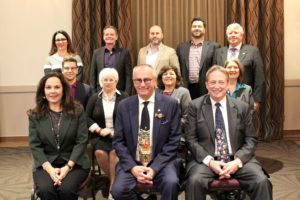 Top row: Dominique Milne, Ken Dekker, Mitch Gauzas, Paolo Farago, Tim Lee
Middle row: Andrew Ouellette, Anne Scharf, Penny Torontow, Debra Wright
Bottom row: Deborah Burgoyne, Dwight Delahunt, Ralph Shaw
Not Present: Peter Sardelis